Embrace The Suck!
Fit Kitchen
I have some good friends doing a crazy fundraiser called "embrace the suck" where they are challenging their mental and physical toughness every day in February. 5-mile run, 100 deadlifts, 100 push-ups. Now that sucks!
It has been said many times and I am a believer ; growth, success and fulfillment come on the other side of fear, pain and being uncomfortable. Like Navy Seal and Author David Goggins says; callous your mind by doing something daily that gets you out of your comfort zone. Stress test yourself so you are ready for any challenge that life throws at you, mental or physical.
I decided to stop drinking coffee and alcohol for the whole month of February plus doing ice cold showers to start the day. This wasn't because I had a beverage addiction problem (some close to me may disagree … haha) but I wanted to see if I had the resilience and mental toughness to do it. And it sucks as well by the way so far.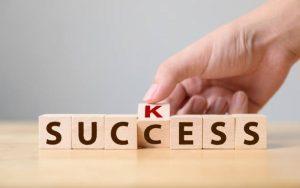 Now my version of embracing the suck is way less than the boys crushing deadlifts but none the less it is testing my ability to manage my mind and challenge my comfort zone.
What sucks that you can do every day to test yourself? Give up a bad habit? Do burpees or push-ups? Go for a run? Make cold calls for your business or do cold showers … what scares you a bit that you don't want to do? Then go do it anyway!
Do something that sucks every day for the rest of February! It will change make you mentally tougher and change your personal and professional trajectory.
Embrace the suck!
Jason Zaran
Fit Kitchen Owner/Founder